Losing a limb has an impact on every aspect of a person's life. When that loss occurs due to the negligence of another party or parties, the loss can be devastating. Under Virginia law, when a victim suffers an injury and subsequent losses, they may be able to pursue a personal injury claim or lawsuit against the party who was responsible for the accident or incident that caused the injuries. A victim who has suffered an amputation of a hand, arm, foot, or leg in an accident can be compensated for both the economic and the non-economic losses that amputation has caused.
Negligence and Liability
Almost every personal injury case is based on the allegations of negligence of one or more parties. Under the law, negligence is defined as the failure to uphold a duty of care. Some of the most common types of accidents where amputations occur include:
Car accidents
Truck accidents
Motorcycle accidents
Medical negligence
Dangerous or defective products
Dangerous property conditions
Workplace accidents
When a victim files a personal injury lawsuit against the party responsible for their losses, they can seek financial compensation for both economic and non-economic losses. Economic damages are fairly simple to calculate a financial value. For example, the amount of money billed for medical treatment is the amount that will be paid for medical expenses in the lawsuit.
However, when it comes to calculating the value of an amputated limb, that calculation may be more difficult since there is likely no amount of money that will ever make up for the loss of their limb to a victim. When determining what that value should be, a Virginia personal injury attorney will examine the following factors:
Future medical expenses for any surgeries, prosthetics, assistive devices, hospital stays, doctors' visits, ongoing physical and occupational therapy, and medication
Loss of future wages and the value of lost future benefits
Loss of future employability
Pain and suffering
Emotional trauma
Loss of quality of life.
In some personal injury lawsuits, the victim may also be entitled to punitive damage. These are damages that are awarded when the negligent or reckless act of the at-fault party is especially egregious. One common type of lawsuit where punitive damages are often awarded is drunk driving accidents. Punitive damages are meant to punish the at-fault party and serve as a message to society that this type of behavior will not be tolerated or accepted.
Contact Our Office Today
If you or a loved one has suffered an amputation or other type of catastrophic injury as a result of another party's negligent or reckless actions, contact a Virginia personal injury attorney from Shapiro, Appleton & Washburn. Our firm has aggressively advocated for victims and their families for more than three decades and will fight to get you the compensation you deserve.
It is critical to remember that Virginia has placed a statute of limitation for how long victims have to file a claim for damages against those responsible for their injuries, so do not delay. Failure to file before that legal deadline could mean you lose any chance of ever filing your claim or getting justice against the person responsible for your or your loved one's injuries.
Contact our office today to set up a free and confidential case evaluation with one of our dedicated Virginia accident attorneys and find out how we can help you get the financial justice you deserve.
RELATED CONTENT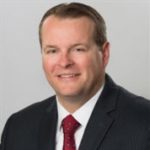 An experienced personal injury attorney with dual licensure in Virginia and North Carolina, Eric Washburn received a B.B.A. in Finance from James Madison University—initially worked in the information technology field before obtaining his law degree from Thomas M. Cooley Law School in Lansing, Michigan. Once an Assistant Commonwealth's Attorney in Danville, Va., Eric has been recognized by Super Lawyers Magazine as a "Rising Star" Super Lawyer in Virginia since 2014.