Regardless of whether you are on a sailboat, a motorboat, a jet ski, or a canoe, Virginia's waterways can be extremely dangerous. During the summer, boat accidents are a common occurrence in Virginia Beach, the James River, the Rappahannock River, and the Chesapeake Bay. Fortunately, there are some simple actions you can take to help ensure your safety on the water.  
How can I avoid being involved in a boating accident this summer?
While the number of boat accidents that take place in Virginia each year is a tiny percentage of the number of motor vehicle accidents, accidents on the water are usually very serious. Rivers, lakes, and oceans are unfriendly, perilous environments with a remarkable capacity for taking a bad situation and making it much, much worse.
Most boat accidents are preventable and only happen due to careless or negligent behaviors. If you were injured or lost a loved one in a Virginia boating accident, call the Virginia Beach boating accident attorneys at Shapiro, Washburn & Sharp to schedule a free consultation with an experienced member of our legal team.  
How Do Virginia Boating Accidents Happen?
Virginia records an average of 100 serious boat accidents and 12 boat-related fatalities every year. The majority of these accidents happen in the Virginia Beach area, which is the most popular vacation spot in the state.
The United States Coast Guard lists the human errors that cause the most nautical accidents are:
Distracted boating

Failure to maintain a sufficient lookout

Inexperienced operators

Excessive speed 

Alcohol consumption
The number one cause of boating accidents is boat operators who are under the influence of alcohol. People commonly fail to apply the same caution to operating a boat while drunk as they do to driving a car.  
How Can I Stay Safe on a Boat?
There are several common-sense actions you can take in order to decrease your odds of being involved in a serious boating accident, such as: 
Make sure your boat is properly equipped
It doesn't take much for things to go wrong on the water. All vessels should carry enough life jackets and flotation devices for everyone onboard. Emergency supplies, such as lights, fire extinguishers, flares, and first aid kits are mandatory. In 2021, the Coast Guard reported that roughly 83% of people who drown in oceans or rivers have no life jackets to speak of. Boats for hire must undergo rigorous maintenance. Mechanical issues while at sea will cause a vessel to drift aimlessly, endangering everyone onboard. The Coast Guard attributes inadequate safety measures and defective equipment to over 400 boating accidents a year. Those accidents cause about 30 fatalities and 150 injuries.  
Know the Weather Forecast
High tides, inclement weather, and various other natural phenomenon accounts for around 700 accidents, 150 fatalities, and 460 injuries in an average year. Virginia's weather is usually unpredictable. Raging afternoon thunderstorms in the summer months can bring gale-force winds and even hurricanes. 
Obey the Speed Limits
Yes, just like driving a car, boats are subject to speed limits. Signs are posted along river channels and any other place where speeding would be dangerous. 
Don't Consume Alcohol
It might look like a lot of fun, but boats and alcohol are not a great combination. Alcohol has caused many tragic boating accidents on Virginia's waterways. Boaters who are determined to be drunk could be charged with Boating Under the Influence. 
Were You Injured in a Boating Accident?
The Virginia Beach boat accident attorneys at Shapiro, Washburn & Sharp have more than 40 years of experience helping clients obtain the damages they deserve following a boating accident. If you were injured or lost a loved one because of boating negligence, call us at (833) 997-1774 and schedule your free consultation today.
Related Content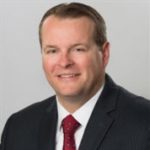 An experienced personal injury attorney with dual licensure in Virginia and North Carolina, Eric Washburn received a B.B.A. in Finance from James Madison University—initially worked in the information technology field before obtaining his law degree from Thomas M. Cooley Law School in Lansing, Michigan. Once an Assistant Commonwealth's Attorney in Danville, Va., Eric has been recognized by Super Lawyers Magazine as a "Rising Star" Super Lawyer in Virginia since 2014.