Following a serious Virginia Beach car accident, most victims contact their auto insurance company before they even think about contacting a personal injury attorney. While it is still possible for them to recover financial compensation for their injuries and other damages, the information they provided to the insurance company could weaken their case. This is just one of the reasons why it is in your best interests to consult with a reputable lawyer before you talk to the insurance company.
How soon after a car accident should I contact a lawyer?
At Shapiro, Washburn & Sharp, our experienced Virginia Beach car accident attorneys have worked with car accident victims for decades. We can help you handle each step of the legal process, from filing a claim to negotiating for maximum compensation or representing you in court. Call us today to schedule your free consultation. 
When is it Too Soon to Call an Attorney?
Unfortunately, a lot of car accident victims decide to hold off on calling a lawyer because they aren't sure they really need one. They might think their injuries are minor and not worth the trouble, or they want to talk to a friend or family member and give it some thought. They might even be curious as to what the at-fault driver's insurer is going to say.  
Never assume that your case doesn't have merit. If you were injured in a traffic accident, contact an attorney right away. They can determine if you have a valid claim for compensation and ensure that you do not accept a settlement offer that is less than what you deserve. 
How Can Calling the Insurance Company First Hurt My Claim?
From day one, the insurance company is almost certainly going to downplay the value of your claim. They might even attempt to convince you that you do not need an attorney or that you do not have a valid claim.   
While you may listen to what they have to say, take everything with a grain of salt. Your best interests do not align with theirs and they are going to work their hardest to attack your credibility or shift blame for the accident onto you. The insurance company's primary objective is not paying you what you deserve but instead minimizing your claim. Their aim is to minimize liability on their end and pay you as little compensation as possible. 
Many car accident victims make the mistake of thinking they can talk to an insurance adjustor without saying anything that will jeopardize their case. While no one would do so deliberately, insurance adjusters are highly skilled. They know exactly what questions to ask and how to phrase them so that your own answers can be used against you. Comments you might think are fairly innocuous but could ultimately weaken your case include statements about:
Your injuries:

Although you can confirm that you were injured, offering any additional information is a bad idea. Until you have been examined by a doctor, you have no way of knowing the severity or longevity of your injuries, especially if you have

invisible injuries

, so you might downplay or exaggerate them without meaning to. If you overstate your injuries, the insurance adjuster could find out and use this to undermine your credibility. If you de-emphasize your injuries, the adjuster will use your comments to underpay your claim.

Your recovery:

If your post-accident recovery is going smoothly, that's fantastic but don't tell the insurance company y

ou are definitely 100% recovered if there is any question about the extent of your injuries.

They could use your statements regarding your recovery to minimize the value of your claim. They might try to argue that since you are almost fully healed, you won't have any future medical expenses.

Your actions during the accident:

After a car accident, you might look back and think that if you had just done this one thing differently, the crash never would have happened. You may or may not be right. Some accident victims have the urge to apologize, even when the collision was not their fault. Unfortunately, saying you're sorry or that you should have done something differently will give the insurance adjuster an opening to say you were partially to blame for the accident which, because of

Virginia's pure contributory negligence laws

, could cause irreparable damage to your case, and lead to absolutely no recovery.
Overall, you should never give the insurance company a written or recorded statement until you have first spoken with a qualified attorney. Please note that we never suggest dishonesty with the insurance company, as that could bring up an entirely new set of problems. The idea here is for you to say as little as possible, direct all communications and queries from the insurer to your attorney, and let our Virginia Beach car accident attorneys handle all your related matters.
All We Do is Injury Law
The most important phone call bearing on your maximum legal recovery–after being injured in a car accident –is to an experienced personal injury lawyer. Whether you are still at the scene or at the hospital, the Virginia Beach car accident attorneys at Shapiro, Washburn & Sharp can help. Schedule your free consultation by calling (833) 997-1774 or by filling out the short contact form on our website. 
Related Content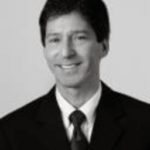 Rick Shapiro has practiced personal injury law for over 30 years in Virginia, North Carolina, and throughout the Southeastern United States. He is a Board Certified Civil Trial Advocate by the National Board of Trial Advocacy (ABA Accredited) and has litigated injury cases throughout the eastern United States, including wrongful death, trucking, faulty products, railroad, and medical negligence claims. His success in and out of the courtroom is a big reason why he was named 2019 "Lawyer of the Year" in railroad law in U.S. News & World Report's Best Lawyers publication (Norfolk, VA area), and he has been named a "Best Lawyer" and "Super Lawyer" by those peer-reviewed organizations for many years. Rick was also named a "Leader in the Law, Class of 2022" by Virginia Lawyers Weekly (total of 33 statewide honorees consisting of lawyers and judges across Virginia). In September 2023, Rick was selected as a recipient of the National Board of Trial Advocacy (NBTA) 2023 President's Award. Although many nominations were submitted from across the country, Rick was just one of eight attorneys chosen by the prestigious National Board which certifies civil trial attorneys across the U.S.