One of the most frequent types of medical malpractice is medical errors. While most people may think of surgical errors or misdiagnosis are the only medical errors that may occur, medication errors are also one of the most common – and dangerous. A recent incident in Oklahoma demonstrates just how dangerous this type of malpractice is.
This is the time of year that the public is encouraged to get their flu shots in order to protect against influenza, a highly contagious viral infection that can range in severity from a mild case to moderate. Tragically, there are some people who die from the flu. According to the CDC, approximately 80,000 people died from influenza in 2017.
On November 6, ten people at a care facility that serves intellectually and developmentally disabled people were hospitalized after they were injected with insulin instead of a flu shot. Eight of the victims were residents of the home and two were employees. The pharmacist who injected the insulin was a contractor and went to the facility to administer the flu shots. According to the emergency personnel who arrived at the facility, most of the victims were unresponsive, not able to talk or walk.
RELATED CONTENT
Insulin is a hormone that regulates blood sugar and is usually only given to people who have diabetes. If a person receives too much insulin, their blood sugar can fall to fatal levels. Fortunately, the ten victims from this incident should recover, however, had EMTs not arrived when they did, the outcome could have been extremely tragic.
And while it may seem as if an incident like this is rare, the reality is these types of incidents occur more often than we realize. In fact, just a few weeks prior, a similar incident occurred in Indianapolis when 16 high school students were given insulin instead of a tuberculosis skin test. Officials quickly caught the error before any of the students suffered any adverse effects from being given the wrong medication.
These entirely preventable medical errors should never happen, yet there are about one million people who end up in emergency rooms every year because they were given the wrong medication.
If You Discover a Prescription Error
If you discover you have been the victim of a prescription error, make sure to keep the medication. Do not give it back to the pharmacy since this medication may be needed as evidence should there be a lawsuit filed. You will also want to report the error to both the North Carolina medical board, as well as the National Mediation Error Reporting Program.
You should also contact a North Carolina medical malpractice attorney if you have suffered injuries as a result of the medication error to find out what legal options you may have against the pharmacy which made the prescription error.
The legal team at Shapiro & Appleton has been advocating for victims of malpractice and other injuries for more than 30 years and will work diligently to get you the financial compensation you deserve for the injuries you have suffered.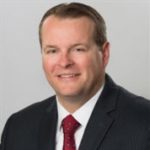 An experienced personal injury attorney with dual licensure in Virginia and North Carolina, Eric Washburn received a B.B.A. in Finance from James Madison University—initially worked in the information technology field before obtaining his law degree from Thomas M. Cooley Law School in Lansing, Michigan. Once an Assistant Commonwealth's Attorney in Danville, Va., Eric has been recognized by Super Lawyers Magazine as a "Rising Star" Super Lawyer in Virginia since 2014.