If you were recently injured because of another person, entity, or business, you are probably wondering what your next course of action should be. Whether your injury was caused by medical malpractice, a car accident, or intentional, you are entitled to file a Virginia personal injury lawsuit to seek compensation for the physical pain and emotional suffering brought on by medical expenses, lost income, and other damages arising from your accident. 
What are the stages of a personal injury claim?
Trying to endure the claims process on your own is going to be incredibly confusing and stressful unless you have someone with experience guiding you. Our skilled legal team can review your claim for compensation and file it on your behalf. To schedule your free consultation with one of our Virginia personal injury lawyers, call our offices in Virginia Beach at (833) 997-1774 or fill out our form online.
Types of Personal Injury Cases in Virginia
Before you can file your claim, you have to specify its type. Most personal injury law firms cover multiple practice areas, such as:  
Personal injury

Motor vehicle accidents

Drivers under the influence

Medical malpractice

Wrongful death

Truck Accidents

Defective drugs

Brain injuries

Premises liability

Products liability

Railroad injuries 

Admiralty claims

Longshoreman claims

Pedestrian accidents

Bike accidents

Bad-faith insurance

Jury trials
The kind of lawsuit you file will depend on the cause of action. For instance, if you were hurt in a motorcycle accident, a lawsuit would be served on the at-fault driver. If you were injured during a slip and fall accident at a grocery store, your claim would be brought against the owner of the property. 
What You Should Do After an Accident
As soon as you are involved in an accident, safety needs to be your number one priority. After minding your injuries, there are some steps you can take to help your claim reach its full potential. This includes collecting strong evidence that shows someone else's negligence or dereliction is the cause of your injuries.  
Seek medical care:

Regardless of how minor you think your injuries are, you should always be physically evaluated by a medical professional after any kind of accident. If you were struck in the head, you may not realize right away that you have a serious

concussion

. If you broke a bone, you need to have it X-rayed as soon as possible. No matter what the situation, go to a hospital emergency room and get immediate help before your injury and its consequences get worse. 

Keep a record:

The smartest thing you can do in terms of strengthening your personal injury case is to take pictures or videos of the area. This includes photos of any visible injuries, weapons, defective equipment, and property damage, along with screenshots of any incriminating emails or text messages.

Gather information:

After an accident, it is important that you get the contact details of any bystanders. If you were involved in a motor vehicle accident, get the contact and insurance information of the at-fault driver, as well as pictures of their license plate.

Evaluate the evidence:

While your medical treatment is still ongoing, you should keep all medical paperwork, documents, x-rays, doctor's notes, and insurance records in an evidence file. You should also keep a journal where you can write down your thoughts about what caused the accident and keep track of how your injuries are affecting your daily life.  
Investigating the Case With Your Lawyer
Once you have amassed all of your evidence, your Virginia personal injury attorney will help you draw up a demand letter to send to an insurance company or the at-fault party. If they agree, they will send the payout to your lawyer and you will not need to file a personal injury claim. If, however, they reject the demand letter or make a counteroffer that includes insufficient financial compensation, you and your attorney will proceed with the lawsuit. Keep in mind that all Virginia personal injury claims are subject to a two-year statute of limitations. 
Speak With a Qualified Virginia Personal Injury Attorney Today  
Even though it seems like it should be straightforward. the legal process involved with the filing of a personal injury lawsuit is fairly complex. To get the help and the financial recovery you are entitled to, it is in your best interests to work with a reputable law firm.
Shapiro, Washburn & Sharp is a Virginia Beach personal injury law firm backed by more than four decades of experience. Our attorneys have the skill, resources, and knowledge that are necessary to win your case. To schedule your free case review, give us a call today at (833) 997-1774. 
Related Content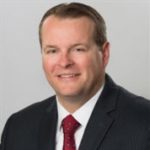 An experienced personal injury attorney with dual licensure in Virginia and North Carolina, Eric Washburn received a B.B.A. in Finance from James Madison University—initially worked in the information technology field before obtaining his law degree from Thomas M. Cooley Law School in Lansing, Michigan. Once an Assistant Commonwealth's Attorney in Danville, Va., Eric has been recognized by Super Lawyers Magazine as a "Rising Star" Super Lawyer in Virginia since 2014.