Whether you are a construction worker by trade or you just like to putter around your home, you may want to check out your tools to make sure the nail gun you have is not one of the almost 16,000 nail guns recently recalled.
The United States Consumer Product Safety Commission (CPSC) issued a recall this month for a nail gun exclusively sold at Walmart stores that the agency has deemed to be potentially dangerous. The Hart 18-Gauge 2" Brad Nailer is under recall because of the high risk of serious injury to either the user or any bystanders that may be close by when the tool is in use. According to the CPSC, the nail gun's contact sensor can malfunction, causing it to involuntarily discharge a nail.
According to the recall notice, the nail guns were sold at both Walmart stores and online from April through September of this year. The retail price of the nail guns was between $130 to $160.
Consumers are advised to check their nail guns to confirm if their product is under recall. The nail guns came in black, blue, and white, with the brand name "hart" written in white type on a black background on the side of the gun. The words "18ga Brad Nailer are written on the magazine or the nail tray in white type on a blue background. Model numbers can be found on the side of the nail tray. The model numbers under recall are PNR01, HPNR01B, HPNR01B-SK, and HPNR01BNCA.
Nail Gun Dangers
Nail guns are already known as potentially dangerous tools. According to statistics from the CPSC, there are more than 37,000 emergency room visits each year due to nail gun injuries. More than 30 percent of those injured are consumers, while about 70 percent are construction workers. Tragically, construction workers have died from severe nail gun injuries.
Contact the Legal Team of Shapiro, Appleton & Washburn
At Shapiro, Appleton & Washburn, our Virginia product liability attorneys know how devastating a defective product accident can be for a family. Our personal injury firm represented the estate of a man who was killed when the lawnmower he was on exploded and burnt him to death Not only was the manufacturer aware that the plastic fuel tank and fuel line connection was insecure, but they had designed a new fuel tank within a year after the victim had purchased his mower and never alerted consumers of the prior defect.
The company also denied there were any other reports of fires caused by their lawnmower, but an intensive investigation by our attorneys revealed not only were there other reports but that the company was fully aware these reports existed. The jury found in favor of the victim's family with an award of $2.5 million.
If you or someone in your family has been a victim of a defective or dangerous product, contact a Virginia personal injury attorney today at 800-752-0042 for a free and confidential case evaluation.
RELATED CONTENT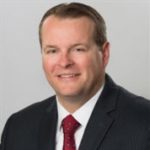 An experienced personal injury attorney with dual licensure in Virginia and North Carolina, Eric Washburn received a B.B.A. in Finance from James Madison University—initially worked in the information technology field before obtaining his law degree from Thomas M. Cooley Law School in Lansing, Michigan. Once an Assistant Commonwealth's Attorney in Danville, Va., Eric has been recognized by Super Lawyers Magazine as a "Rising Star" Super Lawyer in Virginia since 2014.