2021 will be remembered as a historic year, largely due to the continued devastation wrought by the Coronavirus Pandemic. However, there were other significant stories, especially in the realm of civil justice. Those stories comprise our top-10 list for 2021.
Legal Examiner's annual compilation of the 10 most important civil cases of 2021, was created by Virginia Beach, VA attorney-author Richard N. (Rick) Shapiro and his research assistants. This year-end compilation has become a tradition and has been provided by Rick and his team for Legal Examiner annually since 2012.
No. 10 – New Low for Former President Trump's "Cracken" Legal Team of Sidney Powell, Rudy Giuliani, and Others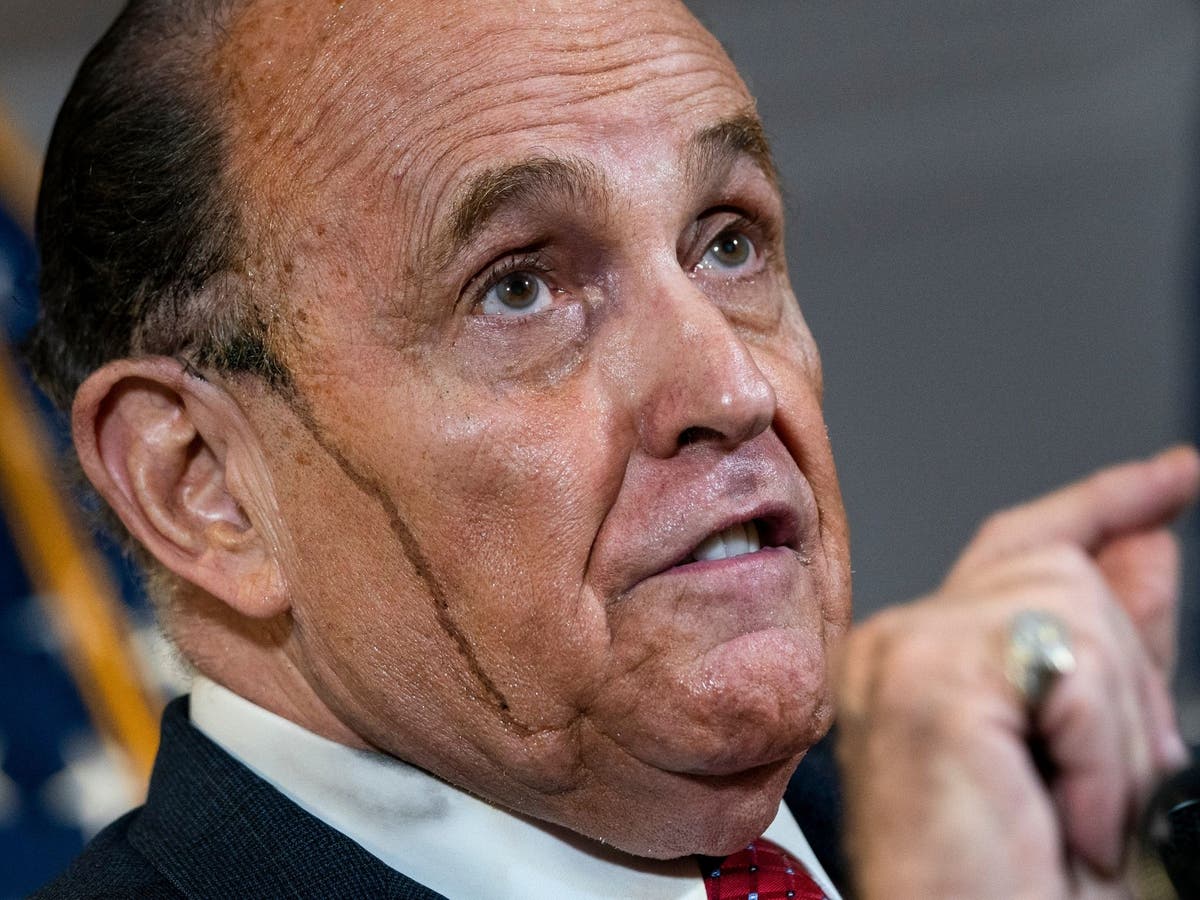 Why It Made the List: The civil litigation brought by Dominion Voting Systems against members of the so-called "Cracken" legal team – including Rudy Giuliani and Sidney Powell – highlights the fact that attorneys cannot spout non-sense and make ridiculous, baseless claims of fraud on television and definitely not in a court of law.
Source: https://www.forbes.com/sites/alisondurkee/2021/08/11/dominion-lawsuits-against-sidney-powell-mypillow-ceo-mike-lindell-and-giuliani-can-move-forward-court-rules/?sh=7df634f15d21
No. 9 -Dominion Voting Systems May Own a Pillow Company Soon
Why It Made the List: This story is noteworthy because it highlights the fact that non-attorneys also have a responsibility not to make false, outlandish claims against another individual or organization without any evidence whatsoever. This appears to be a "Defamation 101" lawsuit filed by Dominion Voting Systems against Mike Lindell (largely known as the "My Pillow Guy") stemming from his baseless accusations that voting machines manufactured by Dominion were somehow manipulated to change the outcome of the 2020 election, including potential "hacking" or espionage by the Chinese government, the Russian government, and the Keebler elves that make those delicious chocolate cookies. That third one is completely made up, just like Lindell's accusations against Dominion.
Source: https://www.forbes.com/sites/alisondurkee/2021/08/11/dominion-lawsuits-against-sidney-powell-mypillow-ceo-mike-lindell-and-giuliani-can-move-forward-coMiurt-rules/?sh=7df634f15d21
No. 8 – DC Government Goes After White Supremacist Groups in Civil Lawsuit Seeking Millions in Damages for January 6 Insurrection
Why It Made the List:  This is an important story because it provides a reminder that the criminal justice system is not the only avenue we have to hold individuals and organizations accountable for wrongdoings. When the Attorney General for the District of Columbia filed a civil suit against dozens of members of the Proud Boys, Oath Keepers, and other groups, it sent a clear message that members of these white supremacist organizations will be held responsible for the trauma and harm they inflicted on January 6 against our country, and democracy itself.
Source: https://www.independent.co.uk/news/world/americas/us-politics/january-6-committee-proud-boys-oath-keepers-damages-b1976041.html
No. 7 – $475 Million Settlement in the Works to Compensate Victims of the Longest Running Oil Spill in U.S. History
Why It Made the List: The proposed settlement of nearly half a billion dollars has been described as a vital "down payment" made by a New Orleans-based oil company to help address the serious impacts stemming from the longest-running oil spill in American history. The proposed settlement includes a $432 million cleanup trust fund, along with an additional $43 million that would be used to settlement a federal lawsuit over cleaning up abandoned wells leaking since 2004.
Source: https://abcnews.go.com/Politics/wireStory/475m-settlement-proposed-longest-running-us-oil-spill-81901588
No. 6 – Capitol Police Officers File Civil Rights Lawsuit In Effort to Hold Former President Trump Accountable for January 6 Insurrection
Why It Made the List: This story highlights the early stages of a civil rights lawsuit that could become one of the most important stories of 2022, if Capitol Police Officers are in fact able to hold former President Trump, in his personal capacity, responsible for the awful events that occurred at the Capitol on January 6.
Source: https://www.lawyerscommittee.org/capitol-police-officers-file-civil-rights-lawsuit-to-hold-trump-militant-groups-accountable-for-jan-6-capitol-attack/
No. 5 – Boy Scouts of America proposes $800 million settlement to compensate sex abuse victims
Why It Made the List: Ignoring reports of abuse in the hopes that they simply go away is never acceptable and any organization that is indifferent to the sexual assault of minors must be held accountable.
The Boy Scouts of America announced a tentative settlement agreement to pay $800 million toward a compensation fund set up for survivors of sex abuse inflicted by scout leaders when they were children. This massive settlement agreements comes on the heels of the Boy Scouts of America organization filing  for bankruptcy due to thousands of civil lawsuits filed against it by former members who alleged numerous incidents of abuse that occurred over the course of decades. It is heartening to see the civil justice system help hold an organization accountable, particularly when that organization appears to have neglected repeated reports of disturbing abuse and sexual assaults committed by scout leaders against young boys.
Source: https://www.cnn.com/2021/12/13/us/boy-scouts-insurer-settlement/index.html
No. 4 – Coronavirus Pandemic Ushers in Technological Innovation to Civil Litigation
Why It Made the List: In 2021, state and federal courts across the country conducted millions of hearings, depositions, settlement conferences, and even trials almost entirely over Zoom and other digital meeting platforms. The shift to "fully digital litigation" is a byproduct of the COVID-19 pandemic and the recognized risk of having groups of people sit in a confined area for hours on end breathing in recycled air. The embrace of Zoom and other platforms has also provided efficiency gains for some judges. This is likely why, in July 2021, the Conference of Chief Justices and the Conference of State Court Administrators jointly endorsed a set of "Guiding Principles for Post-pandemic Court Technology." The newly issued set of guiding principles recommended judges move "as many court processes as possible online," and keep them there for the foreseeable future. This could very well mean Zoom-based litigation proceedings become the norm with in-person meetings, hearings, depoisitions, etc. going the way of Blockbuster.
Sources: https://iaals.du.edu/blog/back-future-civil-case-management & https://judicature.duke.edu/articles/the-zooming-of-federal-civil-litigation/
No. 3 – $626 Million Settlement To Be Paid Out to Flint Water Crisis Victims
Why It Made the List: This appears to be the largest settlement in Michigan history with the funds being directed towards compensating more than 85,000 Flint residents negatively impacted by the water crisis. In fact, nearly 80 percent of the settlement is expected to be paid to children who were younger than 18 when they were first exposed to Flint River water, which contained elevated levels of lead and bacteria in 2014 and 2015.
Source: https://www.nbcnews.com/news/nbcblk/62625m-settlement-may-not-enough-survivors-flint-water-crisis-rcna7942
No. 2 – Downfall of Purdue Pharma and the Sackler Dynasty
Why It Made the List: The pharmaceutical company largely responsible for fueling the national opioid pandemic is finally being held accountable for the untold damage inflicted by its products. To be clear, Purdue Pharma is officially no more. In addition, the Sackler family (i.e. the family that founded Purdue) has agreed to pay out $4.5 billion in damages to settle tens of thousands of opioid claims against the company. In a recent development, the settlement agreement was rejected because the immunity afforded to members of the Sackler family was too generous. This could very well mean the Sackler family could potentially be held accountable for fueling the opioid epidemic.
Sources: https://www.nytimes.com/2021/09/01/health/purdue-sacklers-opioids-settlement.html & https://www.pbs.org/newshour/show/why-a-judge-rejected-a-settlement-with-the-sackler-family-for-their-role-in-opioid-crisis
The Top Civil Justice Story of 2021
The Reckoning of Johnson & Johnson
Why It's on the List: The reckoning of Johnson & Johnson, a corporate behemoth that failed to inform consumers about the potential health risks of its talc-based products, is arguably one of the biggest civil justice stories in modern history.  The 135-year-old company was beset by thousands of civil lawsuits filed on behalf of women who were diagnosed with ovarian cancer that was linked to using J&J's talcum baby powder and related products. After a series of massive jury verdicts that directed J&J to pay hundreds of millions of dollars in damages to consumers, the company decided to break apart into two corporate entities, a consumer products business and a medical company. If that was not surprising enough, the company proceeded to use one of its new corporate entities to take on a majority of the liabilities from the talcum baby powder litigation and immediately file for bankruptcy protection. This decision immediately drew the ire of members of Congress and the legal community. The backlash was so harsh that it may have impacted the decision by a federal bankruptcy judge to issue only a temporary, 60-day moratorium on the talc powder lawsuits filed against J&J. Many people, including members of the J&J legal defense team, were expecting a much longer stay order to be issued to delay any large payouts to victims. The brief 60-day stay on litigation is another indication that the J&J's day of reckoning has arrived.
Sources: https://www.npr.org/2021/11/10/1054432222/johnson-n-johnson-baby-powder-cancer-lawsuits  & https://www.nytimes.com/2021/11/12/business/johnson-johnson-split.html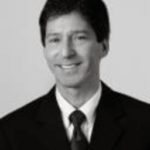 Rick Shapiro has practiced personal injury law for over 30 years in Virginia, North Carolina, and throughout the Southeastern United States. He is a Board Certified Civil Trial Advocate by the National Board of Trial Advocacy (ABA Accredited) and has litigated injury cases throughout the eastern United States, including wrongful death, trucking, faulty products, railroad, and medical negligence claims. His success in and out of the courtroom is a big reason why he was named 2019 "Lawyer of the Year" in railroad law in U.S. News & World Report's Best Lawyers publication (Norfolk, VA area), and he has been named a "Best Lawyer" and "Super Lawyer" by those peer-reviewed organizations for many years. Rick was also named a "Leader in the Law, Class of 2022" by Virginia Lawyers Weekly (total of 33 statewide honorees consisting of lawyers and judges across Virginia). In September 2023, Rick was selected as a recipient of the National Board of Trial Advocacy (NBTA) 2023 President's Award. Although many nominations were submitted from across the country, Rick was just one of eight attorneys chosen by the prestigious National Board which certifies civil trial attorneys across the U.S.