The Covid-19 pandemic continued to upend American life when calendar year 2022 began; however, long-delayed civil litigation began to resume during 2021.  Thus, 2022 was replete with an array of historic and compelling civil justice stories.
Legal Examiner's annual compilation of the 10 most important civil justice stories of the year was created by Virginia Beach, VA attorney-author Richard N. (Rick) Shapiro and his research assistants, a Legal Examiner year-end tradition since 2012. 
No. 10 – Bank Slapped with $564 Million Jury Verdict in Ponzi Scheme Case
No. 9 -Jury Hands Down Record-Setting $464 Million in Damages in Employment Retaliation Case
No. 8 – Jury Orders General Motors to Pay $102.6 Million in Damages for Neglecting Defective Engine Part
No. 7 – UK Talcum Baby Powder Ovarian Cancer Litigation Continues Against Johnson & Johnson
No. 6 – Johnny Depp Claims Damages Victory in Defamation Trial Against Amber Heard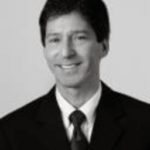 Rick Shapiro has practiced personal injury law for over 30 years in Virginia, North Carolina, and throughout the Southeastern United States. He is a Board Certified Civil Trial Advocate by the National Board of Trial Advocacy (ABA Accredited) and has litigated injury cases throughout the eastern United States, including wrongful death, trucking, faulty products, railroad, and medical negligence claims. His success in and out of the courtroom is a big reason why he was named 2019 "Lawyer of the Year" in railroad law in U.S. News & World Report's Best Lawyers publication (Norfolk, VA area), and he has been named a "Best Lawyer" and "Super Lawyer" by those peer-reviewed organizations for many years. Rick was also named a "Leader in the Law, Class of 2022" by Virginia Lawyers Weekly (total of 33 statewide honorees consisting of lawyers and judges across Virginia). In September 2023, Rick was selected as a recipient of the National Board of Trial Advocacy (NBTA) 2023 President's Award. Although many nominations were submitted from across the country, Rick was just one of eight attorneys chosen by the prestigious National Board which certifies civil trial attorneys across the U.S.