Virginia airports range from the extremely large and sprawling Washington Dulles International Airport to the blink-and-you'll-miss-it Shenandoah Valley Regional Airport. At the state's larger facilities, it is not uncommon for visitors to walk upwards of a mile to reach their terminal. Regrettably, while making their way to and through airports, passengers encounter multiple hazards that can lead to trip-and-fall accidents. If you sustained an injury during a fall at an airport in Virginia, it is important that you understand the role the airport's negligence played in your trip and fall accident and the steps you need to take to safeguard your right to financial compensation for your injuries.
Why do so many trip-and-fall accidents happen at Virginia airports?
The Norfolk premises liability lawyers at Shapiro, Washburn & Sharp have worked hard to earn their exceptional reputations for helping their clients receive full and fair compensation for their negligence-based injuries. If you have questions regarding a potential Virginia premises liability claim, do not hesitate to schedule a free review of your case with our team of attorneys. 
Common Causes of Airport Trip-and-Fall Accidents
Airport owners have a responsibility to maintain the airfields, runways, terminals, and all surrounding areas in a reasonably safe condition. They also have a duty of care to alert guests to any dangers that cannot be immediately repaired or replaced. There are many common areas, such as bridges that connect the terminals to the parking lot, baggage carousels, elevators, terminal areas, baggage claim areas, and restrooms that can easily pose a falling hazard when they are improperly maintained. 
Common causes of trip and fall accidents at airports include:
Slick walkways

Wet flooring

Poorly maintained, ripped, or torn tiles or carpet

Insufficient or no lighting

Cracked  or uneven sidewalks

Debris on tarmac walkways or the terminal floor

Lack of or broken stairwell handrails 

Uneven floors, steps, or airport ramps

Poorly maintained moving walkways, elevators, or escalators

Icy roadways and footpaths
How to Protect Your Rights
If you sustained serious injuries during a trip-and-fall accident at a Virginia airport, you could be eligible to collect damages for your medical bills, lost income, pain, suffering, and more. It is vital, however, that you take immediate action to defend your rights and gather the relevant evidence you will need to win your case. 
Some important first steps you can take are:
Get contact details:

Write down the airport's contact information, even if it is just the customer service number listed on their website. You will need this if you decide to file a claim. Also, write down the contact information of any bystanders who witnessed your accident.

Seek medical attention:

You need to be examined by a physician no later than 72 hours after your accident. This applies even if you think you are unharmed. Doing so will not only protect you from any latent injuries but will also help you avoid conflicts with the insurance carrier about the true cause of your injuries.

File an accident/incident report:

As soon as possible after your accident, you need to file an accident or incident report. This will give the airport formal notice of your trip-and-fall accident and subsequent claim. If they fail to provide you with a copy of your accident/incident report, you can take a picture of the original with your smartphone.  

Take photos:

Take as many photos as you can of the area where your accident occurred, any nearby dangers, and any visible injuries. If you are too badly injured to take pictures, ask someone to help by taking the pictures for you.

Hire a lawyer:

If you were injured in an accident at a Virginia airport, you need to hire an experienced

Virginia premises liability lawyer

to file a claim and negotiate a settlement with the insurance carrier.
Contact a Virginia Personal Injury Lawyer Today
If you were injured in a premises liability accident at a Virginia airport and would like to talk to an attorney about what you should do next, reach out to one of the most respected personal injury firms on the east coast Shapiro, Washburn & Sharp, by calling (833) 997-1774 or through our online contact form. 
Related Content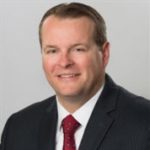 An experienced personal injury attorney with dual licensure in Virginia and North Carolina, Eric Washburn received a B.B.A. in Finance from James Madison University—initially worked in the information technology field before obtaining his law degree from Thomas M. Cooley Law School in Lansing, Michigan. Once an Assistant Commonwealth's Attorney in Danville, Va., Eric has been recognized by Super Lawyers Magazine as a "Rising Star" Super Lawyer in Virginia since 2014.