In Virginia, a pedestrian is defined as anyone on foot or not operating a motor vehicle. This means that someone riding a skateboard, rollerblades, or even a scooter is viewed as a pedestrian. Bicycle riders can also be considered pedestrians, although they do have to yield to those on foot.  
The Virginia pedestrian accident lawyers at Shapiro, Washburn & Sharp provide prospective clients with a complimentary review of their pedestrian injury claim. Reach out to our Hampton-area law offices today and speak with an experienced attorney about seeking compensation for your injuries. 
What Does Virginia Law Say About Right of Way?
Right of way is a lawful right that gives certain people the priority to move before others in certain locations and scenarios. Several laws designed to keep pedestrians safe have been enacted in Virginia. Pedestrians have the right of way under specific circumstances, including:
When crossing at a marked crosswalk, no matter where it is located

When crossing an intersection where the driver is going less than 35 miles per hour

At any standard pedestrian crossing such as the adjoining sidewalk at the end of the block

Anytime a police officer or traffic control device signals for drivers to yield to a pedestrian
Where sidewalks are concerned, a pedestrian always has the right of way. When a pedestrian is crossing an intersection, any driver crossing, entering, or turning is required to slow down, stop, or modify their course to ensure the pedestrian can cross safely. Anytime a car is stopped to let a pedestrian cross, drivers approaching from behind or other lanes may not overtake and pass the stopped car.
When Do Drivers Have the Right of Way Over Virginia Pedestrians?
Virginia drivers also have rights. Pedestrians are required to use crosswalks when they are available. If no crosswalk is available, pedestrians are still able to cross the roadway but they are required to yield to drivers. According to the law, pedestrians have to let any approaching cars pass before they try to cross and they are expected to obey all traffic signs and signals. For example, when a "Don't Walk" light is activated, pedestrians must legally concede the right of way to vehicles. Additionally, Virginia law expressly disallows pedestrians from stepping onto a roadway when the approaching driver's vision is obstructed.  
How Can I Stay Safe As a Pedestrian?
Some tips for staying safe as a Virginia pedestrian are: 
Stay vigilant and always be aware of your surroundings.

Refrain from wearing headphones or using your smartphone.  

When available, always use sidewalks, or walk against the flow of traffic and watch for oncoming vehicles.

Whenever possible, cross at marked crosswalks and observe all traffic signs and signals.

Wear bright colors or reflective gear to ensure drivers are able to see you.

Watch oncoming drivers and try to make eye contact with them before you cross the street, even at a green light or in a crosswalk.  
Who is Responsible For a Virginia Pedestrian Accident?
It is a common misconception that the driver is always liable for a pedestrian accident. In some instances, the pedestrian could be entirely to blame, such as if they ran out into the roadway in front of an approaching vehicle.  
In other scenarios, the pedestrian might share in the liability for the accident. This may be the case if the pedestrian crossed at an intersection against a traffic signal and was struck by a turning driver. 
What Should I Do After Being Injured in a Pedestrian Accident?
Virginia adheres to the rules of pure contributory negligence. These rules bar victims from recovering any financial compensation whatsoever if they bear even one degree of fault for the accident. This is just one of the reasons why it is crucial to speak with an experienced Virginia pedestrian injury lawyer as soon as possible after being involved in an accident, either as a pedestrian or a driver. 
The Virginia pedestrian accident lawyers at Shapiro, Washburn & Sharp are some of the top-rated personal injury lawyers in the Hampton area as well as throughout the state. We have developed our reputation and our standing within the community through commitment, confidence, and dedicated legal representation. Schedule a free consultation by calling our Hampton law offices at (833) 997-1774 or via the contact form on our site. 
Related Content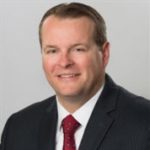 An experienced personal injury attorney with dual licensure in Virginia and North Carolina, Eric Washburn received a B.B.A. in Finance from James Madison University—initially worked in the information technology field before obtaining his law degree from Thomas M. Cooley Law School in Lansing, Michigan. Once an Assistant Commonwealth's Attorney in Danville, Va., Eric has been recognized by Super Lawyers Magazine as a "Rising Star" Super Lawyer in Virginia since 2014.