The unfortunate accidental death of Virginia Beach grandmother Scarlet A. Harvell has raised important questions about the safety mechanisms automakers build into vehicles.
Harvell, 54, was unloading groceries from the minivan Monday afternoon when one of her young grandchildren apparently climbed behind the wheel and put the van into gear, WVEC-TV reported.
The van rolled backwards, The Virginian-Pilot reported, with an open door striking Harvell and knocking her down. She suffered a serious head injury and died at an area hospital Tuesday evening.
Virginia Beach police are still investigating the crash, and authorities have not released the make, model or year of the minivan.
But 221 people died in 2007 when they were struck by autos in reverse, The New York Times reported in April. About 14,000 people were hurt in the same period, The Times said, citing the National Highway Traffic Safety Administration.
Not all automobiles come with a brake transmission safety interlock (BTSI). This safety mechanism requires the driver to apply pressure to the brakes before the auto can be shifted into gear.
Since most children cannot reach the brake pedal, this means they cannot put a vehicle into gear simply by moving the transmission lever.
ABC News reported in 2006 that Chrysler minivans – Chrysler also manufactures the Plymouth brand – do not have the brake transmission safety interlock.
"They advertise it for families," Joan Claybrook, a consumer advocate, told ABC. "And yet it's a killer vehicle. This vehicle can kill people inadvertently."
The NHTSA has this advice to avoid accidental vehicle rollaway:
– Teach children not to play in or around autos
– Supervise children carefully in and around autos
– Lock the auto when left unattended
– Never leave keys in the car
– Always activate your emergency brake when you park
– Check whether your vehicle has a brake transmission safety interlock.
About the Editors: Shapiro, Cooper, Lewis & Appleton personal injury law firm (VA-NC law offices ) edits the injury law blogs Virginia Beach Injuryboard, Norfolk Injuryboard, and Northeast North Carolina Injuryboard as a pro bono service to consumers.
(MM)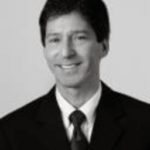 Rick Shapiro has practiced personal injury law for over two decades in Virginia, North Carolina, and throughout the Southeastern United States. He is a Board Certified Civil Trial Advocate by the National Board of Trial Advocacy (ABA Accredited) and has litigated injury cases throughout the eastern United States, including wrongful death, trucking, faulty products, railroad and medical negligence claims. His success in and out of the court room is a big reason why he was named 2019 "Lawyer of the Year" in railroad law in U.S. News & World Report's Best Lawyers publication (Norfolk, VA area), and he has been named a "Best Lawyer" and "Super Lawyer" by those peer reviewed organizations for many years.