What Happened
Both the Senate and the House of Delegates passed new legislation in Virginia (VA) to stiffen penalties for drivers who text behind the wheel.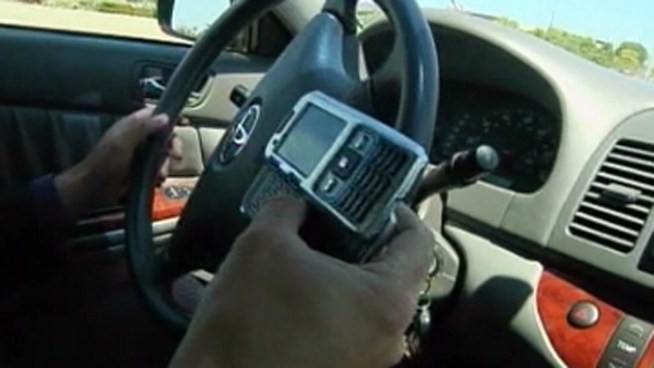 Texting while driving was already punishable but was only a secondary offense that carried a $20 fine. With a senate vote of 24-15 and a House vote of 92-4 on Tuesday February 5, 2013 texting while driving has now become a primary offense. This means that police can pull over a driver directly for texting behind the wheel. The new legislation also raises the penalties to $250 for a driver's first offense and to $500 for a second offense. If the driver was determined to be driving recklessly as a result of texting there will be a mandatory $500 fine.
The Virginia Personal Injury Lawyers' Perspective
This is a huge step by Virginia to stop the dangers of texting while driving. Distracted driving is an epidemic on our roadways. According to the National Highway Traffic Safety Administration in 2010 alone, over 3,000 people were killed in distracted driving crashes. One of the leading causes for distracted driving is the use of a mobile device. According to a government sponsored study from the Virginia Tech Transportation Institute, sending or receiving a text message takes the driver's eyes off the road for an average of 4.6 seconds which (at 55 MPH) is the equivalent of traveling the length of a football while driving blind. The amount of damage that can be done in that time is immense and likely fatal. These strict new laws should help diminish the number of distracted driving accidents directly related to texting while driving and the unnecessary loss of life. If you have been injured or a loved one has been killed due to a distracted driver, we strongly advise seeking representation of an experienced Virginia (VA) personal injury/wrongful death lawyer. Not every claim is guaranteed to deliver compensation for pain and suffering but our firm will do everything legally and ethically possible to obtain you justice.
Potentially Helpful Info:
Our firm published an in-depth legal guide on what to do when you're seriously injured in a car wreck in Virginia. Read it here.
Have Questions?
Read these FAQs discussing why you should obtain legal counsel when you are the victim in a traffic accident.
RW
About the Editors: Our personal injury law firm has offices in Virginia (VA) and North Carolina (NC). The attorneys with the firm publish and edit articles on three Legal Examiner sites for the geographic areas of Virginia Beach, Norfolk and Northeast North Carolina as a pro bono service to the general public.