Every motorcycle accident is different because there are unique circumstances involved. However, several types of injuries are more common than others among riders hurt in motorcycle accidents. These injuries underscore the importance of seeing a doctor and talking to a Virginia motorcycle accident lawyer about your legal options.
Serious Accident Injuries
If you have sustained any of the following injuries, an attorney from our firm will work diligently to help you recover your damages from the at-fault party:
Head or brain injury – The human brain is complicated and not fully understood, even by seasoned medical professionals. For example, you may have sustained a concussion and not even be aware of it. You could potentially exacerbate the injury by consuming alcohol or over-exerting your body which could have devastating results. Recovery from brain injuries can be a long process and require extensive medical treatment, including physical rehabilitation. Your attorney can make sure that if you will require ongoing or future medical treatment that those costs are included in a settlement or lawsuit.
Soft tissue injury – These sorts of injuries, which include things like sprains, pulled muscles, and whiplash can leave a person dealing with long-term or chronic pain. For example, a whiplash injury can occur when a person's head is whipped forward and backward with great force. The damage it causes can affect neural pathways to the extremities and cause spinal paralysis.
Emotional injury – One of the most common is also one of the hardest to diagnose and that's post-traumatic stress disorder (PTSD). PTSD from a motorcycle accident can make it impossible to get back on a motorcycle. It can also cause extreme depression, anxiety, and anger. PTSD can affect every relationship in your life. PTSD does not always develop right away and can worsen dramatically over time if left untreated.
Contact a Dedicated Virginia Motorcycle Accident Attorney
If you or a loved one has been injured in a motorcycle accident, you may be facing high medical bills and other financial difficulties. Our Virginia accident lawyers understand how overwhelming these cases can be. The legal team at Shapiro & Appleton has successfully advocated for many motorcycle accident clients for more than 30 years, getting victims the financial compensation they deserve. We are available to discuss your case.
It is critical not to delay contacting our personal injury firm because Virginia injury laws have strict rules regarding how long you have to file your personal injury claim. If the statute of limitations expires, you will be unable to collect financial damages for any medical expenses, loss of income, pain and suffering, or any other losses you or your family may be entitled to.
We also offer a free motorcycle injury guide which offers information that you may find helpful.
RELATED CONTENT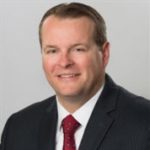 An experienced personal injury attorney with dual licensure in Virginia and North Carolina, Eric Washburn received a B.B.A. in Finance from James Madison University—initially worked in the information technology field before obtaining his law degree from Thomas M. Cooley Law School in Lansing, Michigan. Once an Assistant Commonwealth's Attorney in Danville, Va., Eric has been recognized by Super Lawyers Magazine as a "Rising Star" Super Lawyer in Virginia since 2014.