Just like anyone else who drives a vehicle in the state of Virginia, motorcycle riders have a minimum amount of liability insurance they are required to carry. The reason for insurance minimums is to help hold anyone who operates a motor vehicle financially liable for any injuries and other damages they cause.
What are the minimum insurance requirements for a motorcycle in Virginia?
When you are injured while operating or riding along on a motorcycle, your auto insurance policy might not have the advantage of certain benefits such as medical payments coverage and uninsured or underinsured driver protection.  If you ride a motorcycle even once in a while, it is important that you understand that the minimum level of insurance the law requires you to carry might not be enough to cover you after an accident. 
If you were hurt in a motorcycle accident caused by another person's negligence, reach out to the Virginia Beach motorcycle accident attorneys at Shapiro, Washburn & Sharp. You can schedule your free case evaluation and learn what course of action we suggest for your individual situation. 
How Much Coverage Are Virginia Motorcyclists Required to Carry?  
In order to to get a license plate or registration sticker from the Virginia Department of Motor Vehicles, you have to meet Virginia's minimum auto insurance requirements or pay an uninsured vehicle fee. The minimum insurance required by the state is as follows:
$30,000 for death or bodily injury to one person

$60,000 for death or bodily injury to two or more people

$20,000 for damage to property
What is an Uninsured Vehicle Fee?
You can register a vehicle that is not insured by paying a $500 uninsured vehicle fee, along with standard registration fees. Even after paying the fee, you are still without any liability protection should you be involved in an accident in which you are at fault. The uninsured vehicle fee is also only in effect for 12 months. Once that time has passed, you will need to pay the fee again or provide the DMV with proof of insurance. 
Why Isn't the Minimum Coverage Enough? 
There are many situations in which the mandatory minimum might not be enough insurance coverage for you. Some common examples include: 
You Need Additional Liability Protection
If you are involved in an accident and found to be liable, the mandatory minimum on your liability insurance coverage might not be sufficient to cover the victim's medical bills, lost income, harm to property, and other damages. You can be held personally liable for any damages that exceed the limits of your policy. To best way to avoid this problem is to purchase additional liability coverage.
You Need Coverage for Your Injuries
If you are injured in a motorcycle accident, minimum liability will not be enough to cover your medical expenses or compensate you for the wages you missed while you were unable to work. Liability coverage may only be used to indemnify the other person for property damage, death, or physical injury. If your insurance policy includes medical payments, it could help defray your medical bills, or those of your passenger, no matter who caused the accident.
Your Accident Involves an Uninsured or Underinsured Driver  
If your motorcycle accident and subsequent injuries were caused by a driver who was uninsured or underinsured, you might not see any compensation for your damages, unless you have uninsured/underinsured motorist coverage. A lot of people break the law by driving without insurance. Many others carry on the bare minimum, which might not be enough to cover serious or catastrophic injuries.  
If you carry uninsured/underinsured driver coverage, you will be able to file a claim with your own insurer. If the negligent driver was uninsured, you can still be compensated up to the limits of your policy. If the negligent driver was underinsured, your own policy should pick up where their policy leaves off.
Were You Injured in a Virginia Motorcycle Accident?
If you were injured in a Virginia motorcycle accident that was caused by another person's negligence, the Virginia motorcycle accident attorneys at Shapiro, Washburn & Sharp are here to help. Motorcycle cases can be complex. We believe that all accident victims deserve to have skilled and assertive legal representation and to be treated fairly. Schedule a free consultation with our Virginia personal injury attorneys by calling (833) 997-1774 or filling out the contact form on our website. 
Related Content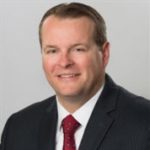 An experienced personal injury attorney with dual licensure in Virginia and North Carolina, Eric Washburn received a B.B.A. in Finance from James Madison University—initially worked in the information technology field before obtaining his law degree from Thomas M. Cooley Law School in Lansing, Michigan. Once an Assistant Commonwealth's Attorney in Danville, Va., Eric has been recognized by Super Lawyers Magazine as a "Rising Star" Super Lawyer in Virginia since 2014.