When you think of Virginia you don't think immediately of skyscrapers and highrises in the same way you might think of for New York, Philadelphia or Houston. Ironically, the tallest building in Virginia, which is in Virginia Beach (a largely suburban town), is the relatively new (2007) Weston Hotel at "Towne Center." Northern Virginia, with its proximity to Washington, DC and the Richmond area, also has plenty of highrise towers.
The construction and maintenance of such buildings involve equipment like scaffolds that can lead to horrible, catastrophic injury and death from falls. Anytime you are dealing with work at heights, there is a greater risk of someone getting killed or having a permanent spinal or brain injury. Some of the safety rules that relate to scaffolds, as outlined by the Occupational Safety and Health Administration (OSHA), include the following:
Scaffolds shall not be loaded in excess of the working load for which they are intended.
Employees shall not work on scaffolds during storms or high winds.
To prevent movement, the scaffold shall be secured to the building or structure at intervals not to exceed 30 feet horizontally and 26 feet vertically.
On suspension scaffolds designed for a working load of 500 pounds no more than two men shall be permitted to work at one time. On suspension scaffolds with a working load of 750 pounds, no more than three men shall be permitted to work at one time. Each workman shall be protected by a safety lifebelt attached to a lifeline. The lifeline shall be securely attached to substantial members of the structure (not scaffold), or to securely rigged lines, which will safely suspend the workman in case of a fall.
There are many more rules and regulations, designed to monitor every aspect of scaffolding use, so as to protect the workers who are on the scaffolds, as well as the people below the scaffolds and the people inside the buildings.
If you regularly work with scaffolds, or have a family member who does, make sure you are familiar with the rules and regulations that OSHA has written to govern the use of scaffolds. It is possible the employer is cutting corners to save time and money, but this could result in a devastating injury or death. If you suspect something isn't right, consult the OSHA manual, then find a lawyer who can help you navigate the legal waters you must travel in order to receive justice.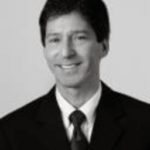 Rick Shapiro has practiced personal injury law for over 30 years in Virginia, North Carolina, and throughout the Southeastern United States. He is a Board Certified Civil Trial Advocate by the National Board of Trial Advocacy (ABA Accredited) and has litigated injury cases throughout the eastern United States, including wrongful death, trucking, faulty products, railroad, and medical negligence claims. His success in and out of the courtroom is a big reason why he was named 2019 "Lawyer of the Year" in railroad law in U.S. News & World Report's Best Lawyers publication (Norfolk, VA area), and he has been named a "Best Lawyer" and "Super Lawyer" by those peer-reviewed organizations for many years. Rick was also named a "Leader in the Law, Class of 2022" by Virginia Lawyers Weekly (total of 33 statewide honorees consisting of lawyers and judges across Virginia).