It is a sad but basic fact of life that motor vehicle accidents take place in Virginia and throughout the United States every single day. Virginia car accidents happen for lots of reasons, from mechanical failures to driver negligence, poor roadway design to unsafe driving conditions. That being said, current data studies indicate that automobile accidents across the state are more frequently attributed to some causes than others. 
What is the leading cause of car accidents in Virginia?
The Virginia car accident lawyers at Shapiro, Washburn & Sharp know that most people are unfamiliar with the process of filing a personal injury suit. We are here to walk you through the process. Contact our Norfolk-area personal injury law offices right away to schedule a free review of your potential car accident claim. 
Virginia Car Accident Statistics
The Virginia Department of Motor Vehicles reported that more than 105,600 car accidents took place statewide in 2020. Of these accidents, almost 800 resulted in at least one death, while over 34,000 resulted in at least one person being significantly injured. Roughly 70,750 of these car accidents resulted in damage to someone's property. 
In all, a traffic collision took place about once every six minutes in 2020, claiming nearly two and a half lives every day while leaving more than 140 people with injuries. In other words, in 2020, one out of about every 32 licensed Virginia drivers were involved in a motor vehicle accident, many of them the victims of another person's negligence.  
Common Causes of Virginia Car Accidents
A few of the most common causes of Virginia car accidents include:
Speeding

Driving too fast for current weather conditions

Distracted driving, such as making phone calls, sending text messages, changing the radio station, programming the GPS, engaging in personal grooming, drinking, or eating  

Driving while intoxicated

Drowsy driving

Tailgating 

Reckless driving, like weaving in and out of traffic

Running traffic signs and signals

Failing to use turn indicators or check mirrors  

Failing to look behind the vehicle before reversing
Other common causes of car accidents in Virginia that are not driver-related include:
Mechanical failure, due to either defective parts or inadequate maintenance  

Poor roadway conditions, like broken pavement or potholes

Inclement weather conditions, such as heavy fog, rain, ice, and snow

Nighttime or insufficient lighting

Unsafe intersection layout or roadway design, such as an obscured view of oncoming traffic 
Common Car Accident Injuries
A motor vehicle accident can cause injuries ranging from minor bumps and bruises to severe physical trauma that leads to permanent disability. Some of the injuries commonly seen in Virginia car accidents include: 
Abrasions/Contusions

Bone breaks/fractures

Dislocated joints

Soft tissue damage

Herniated discs

Back and neck injuries

Spinal cord damage

Nerve damage/paralysis

Crush injuries

Internal bleeding/Internal organ injuries

Perforation injuries

Serious burns

Head and brain  injuries

Traumatic amputations
Damages Recoverable for a Virginia Car Accident
If you were recently injured in a Virginia car accident caused by another person's negligence, you could be eligible for financial compensation for the various expenses you incurred directly relating to the crash, such as: 
Medical expenses/Rehabilitation

Lifelong home care for permanent handicaps

Lost earnings

Diminished or lost future earnings and benefits

Replacement or repair of your damaged vehicle and other property

Physical pain and emotional anguish 

Reduced quality of life 
Shapiro, Washburn & Sharp Can Help
After being injured in a Virginia car accident, the law firm of Shapiro, Washburn & Sharp can help you seek fair financial compensation for your damages by:
Thoroughly investigating your accident in a timely manner in order to collect important evidence that will benefit your case before it is destroyed, gotten rid of, or lost to time

Study all evidence from the scene, such as pictures, videos, and the police crash report, in order to figure out exactly what happened and who was responsible 

Drawing up and filing your request for financial compensation with the insurance provider and negotiating for an equitable settlement that gives you maximum compensation for your damages  

Taking your case to court if a fair settlement cannot be reached  
If you've been injured in a car accident, call the Norfolk personal injury attorneys at Shapiro, Washburn & Sharp today for a free case review. You can talk to an experienced member of our personal injury team about your rights and options by calling (833) 997-1774 or via our online form.
Related Content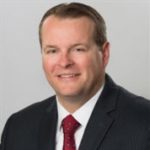 An experienced personal injury attorney with dual licensure in Virginia and North Carolina, Eric Washburn received a B.B.A. in Finance from James Madison University—initially worked in the information technology field before obtaining his law degree from Thomas M. Cooley Law School in Lansing, Michigan. Once an Assistant Commonwealth's Attorney in Danville, Va., Eric has been recognized by Super Lawyers Magazine as a "Rising Star" Super Lawyer in Virginia since 2014.